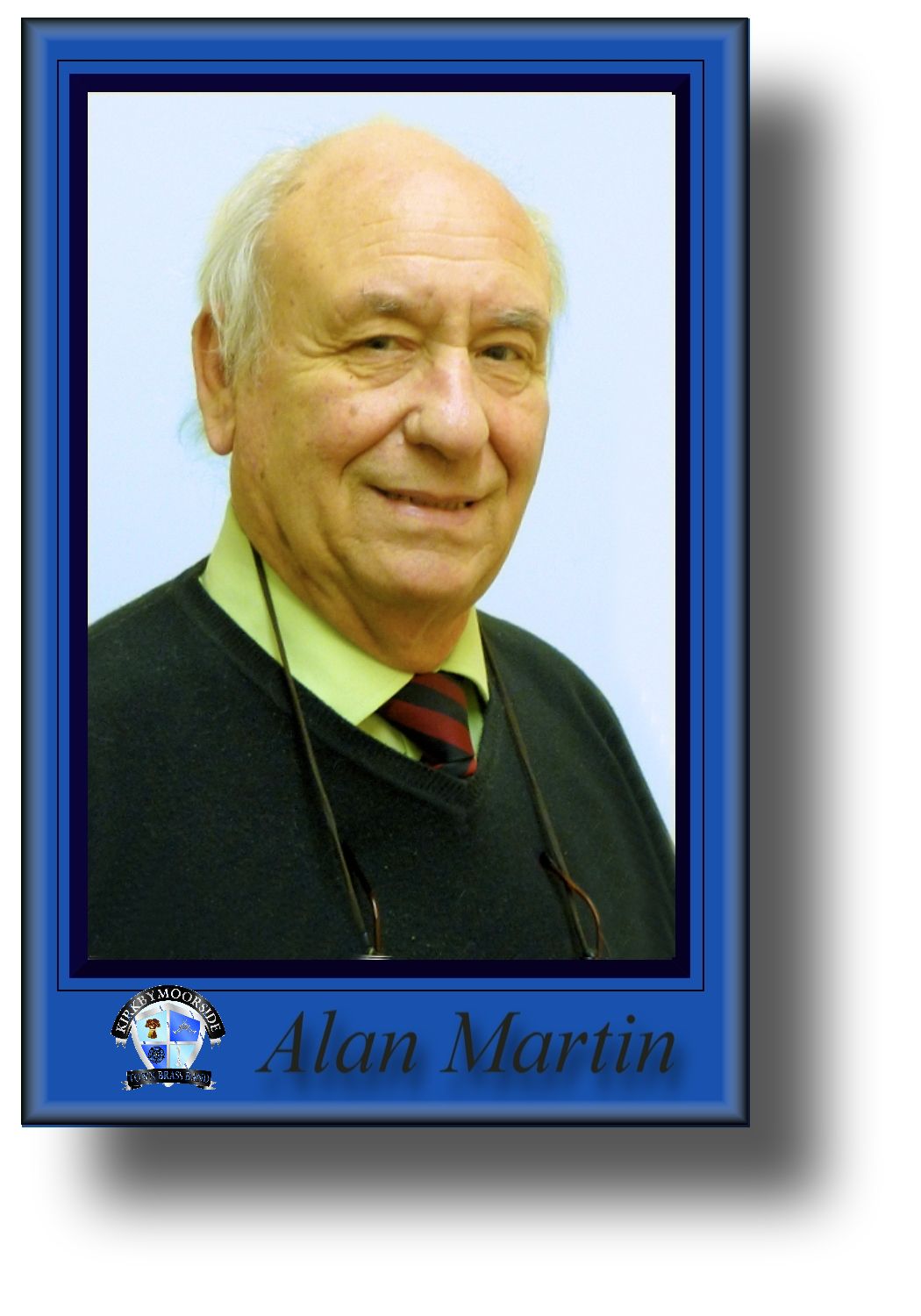 It is with great sadness that the band has to announce the death of Alan Martin. After suffering illness over the summer, Alan passed away peacefully during the early hours of Thursday the 16th October. One of its longest serving members Alan has also been an indefatigable administrator for the band. He was a band Trustee and has also been the band secretary for 32 years.
Alanís love of the brass band began in his home town of Spalding in Lincolnshire when, at the age of 8 the strains of the local brass band attracted his attention. This interest flourished as Alan took up the cornet somewhat to the surprise of Alanís dad who was a trained musician and highly respected church organist. Alan had always felt that his parents had harboured rather loftier musical ambitions for him but, Alan had got the brass band bug, an interest and pleasure which remained throughout his life.

Alanís work as a local authority chartered civil engineer brought him and his young family to Pickering in 1974 whereupon Alan introduced himself to Kirkbymoorside Town Brass Band. He immediately took up a position as one of the front row cornet team and soon threw himself into the day to day administration of the band.

He also became an enthusiastic and long serving member for the Yorkshire & Humberside Brass Band Committee as well representing bands on the North of England Area Committee. He could often be found on contest days serving as one of the backroom volunteers who are so greatly relied upon on contest days.

In 1988, Alan along with the late Fred Bradbury, initiated the Malton Contest. This was an entertainments contest that attracted bands from all over the YHBBA region. The event was hotly contested until, sadly it came an end in 2009 due to problems with the building it was held in.
Thank's Alan for all your hard work and Click Here for Alans History of the Band