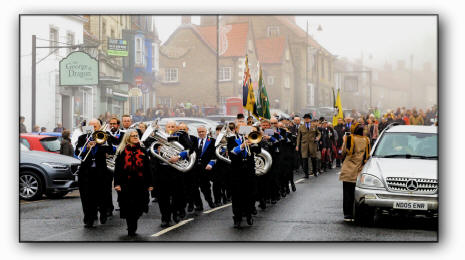 Armistice Commemorations
This weekend players of the Kirkbymoorside Town Brass Band will be leading Armistice Commemorations across North Yorkshire. Band members of all ages are joining their communities in commemorating the sacrifice of those who died in conflict and playing the Last Post. In addition to the band leading the procession in Kirkbymoorside to All Saints Church where principal cornet
Jeanette Kendall
will perform 'The Last Post' — an honour played by a member of the band since 1918 — including 44 years by current soprano player John Sails.
OUR PLAYERS:
Jeanette Kendall Pump Hill Kirkbymoorside and All Saints Church
Stanley Thexton Kirkbymoorside Primary School and Kirkbymoorside Beavers
Lottie Robson, Libby Cawood, Lillian Plowright at Hutton Le Hole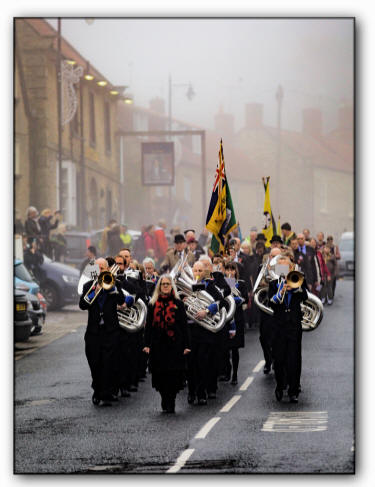 Emma Smailes
Sledmere Memorial as Honorary Trumpeter for the Museum of the Wagoners Special Reserve Regiment
Niamh Lally at St Benidict's School and Ampleforth College
Annabel Kent at Malton School
Connie Moxon, Lilian Plowright, Libby Cawood, Lottie Robson, William Glover, Taliah Gowing, Anna Screeton at Ryedale School
Musical Director Sarah Woodward said:
"As always we are honored and humbled to recognise the contribution and sacrifice made by the men and women of Kirkbymoorside and North Yorkshire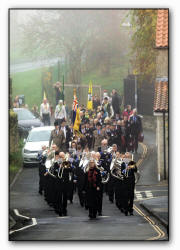 We particularly remember those members of Kirkbymoorside Band who went to fight. We hope they would be proud that the band they played in continue to lead the commemorations"
In 2018 Kirkbymoorside was one of 1000 locations sounding 'The Last Post' to commemorate 100 years since the first Armistice and with 34 cornet players aged 7 to over 80, Kirkbymoorside Town Brass Band was the single biggest group in the world to play together.
"Robert David Photographer" Thank's for the photos, Kirkbymoorside 2022....