Photo Gallery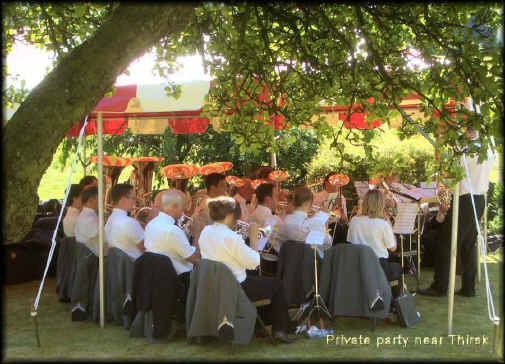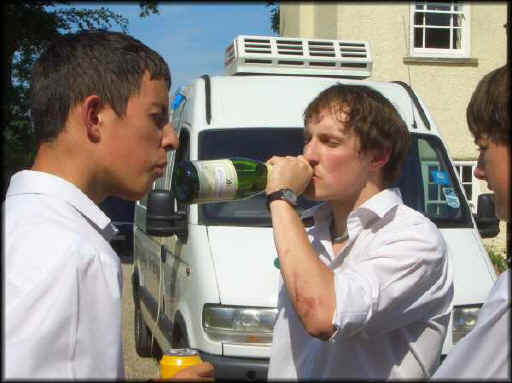 If you can't find a glass, improvise.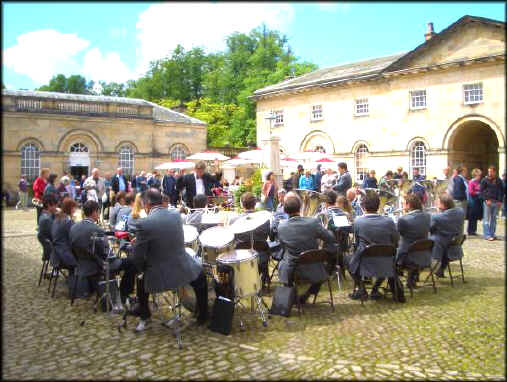 Summer concert at Castle Howard.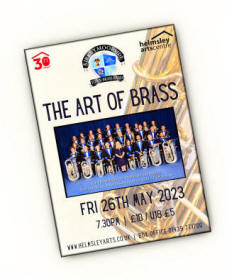 Too hot, too near a pub
Durham Miners 2005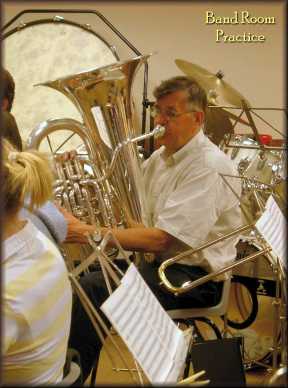 Dave Smith Eb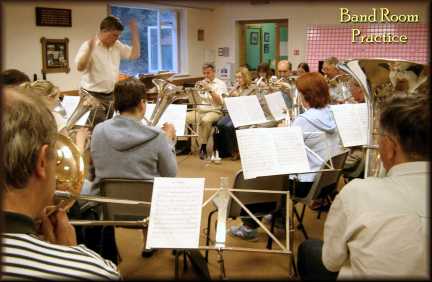 Practice at our purpose built
band room at Kirkbymoorside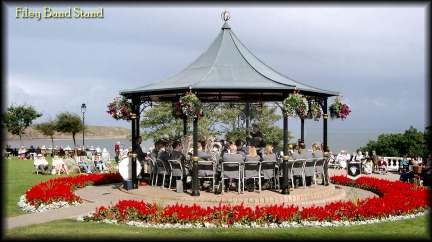 Playing at the wonderful Band Stand at Filey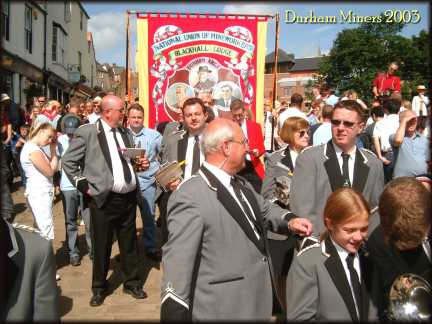 Waiting to move off at Durham 2003
We represent Blackhall Colliery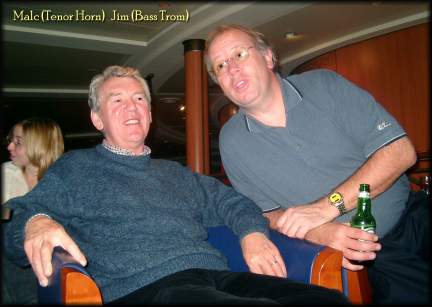 Jim and Malc on the ferry returning from Germany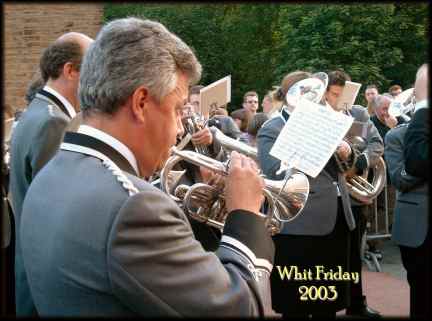 Honest Toiling at The Whit Fridays
John Sails (Principal Cornet)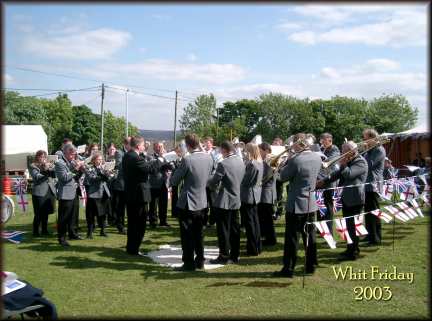 Whit Friday 2003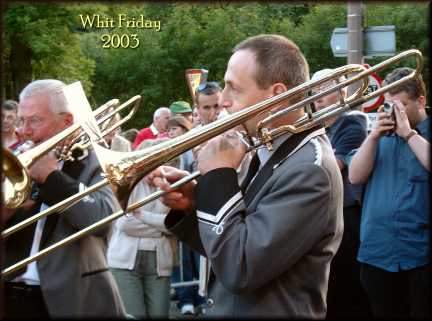 John Barrett (Principal Trombone)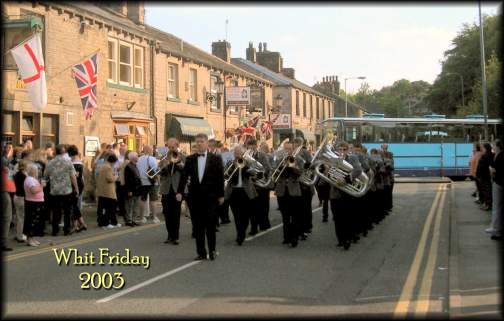 John Woodward (Band Master) heads the march.
Malcolm Dowson

Malc receiving a life membership
from James Holt

Alan Martin
and
Malcolm Dowson
were awarded a Fifty Years of Service Certificate by the bands equally long serving Les Maw at the Xmas concert at Kirkbymoorside, 2004

We visit the Whit Friday Marches every year, so click below for the latest photos