Ryedale.co.uk
is intended to promote and encourage the commercial and social activities of the Ryedale district of North Yorkshire, the 'Garden of England'. We hope this site will grow and expand over the years to let the world take a look at this area in North Yorkshire, England. Ryedale is an area situated between Scarborough to the east, York to the west and the North York Moors & the Yorkshire Wolds to the North & South. The commercial pages are fee paying but the social groups and non profit making clubs are included free of charge.

COVID-19
(Data - ONS)
20th June
2022
(Infection Rate Rolling 7 Day Per 100,000)

From the peak in early January 2022, all five areas have dropped very impressively. We leveled out a bit, and then went up again. This was to be expected as most people are trying to relax and get on with life. Then by May we were at really quite low levels We are now at the end of June and following the drop to the low levels in May, the jubilee Calibrations must have caused a rise, and now we have another mutation of covid.
I think it is a good time to start being a little more careful and lets see if we can get levels down for the rest of summer.
The graph below now starts on 20th June 2021 and shows the Covid infection rates of Ryedale and it's four surrounding areas up to the 20th June 2022.

Based on the last seven days, the numbers on 20th June are:

Ryedale
- 173,

Scarborough
- 111,

Hambleton
- 166,

York
- 226
,

The East Riding
- 159.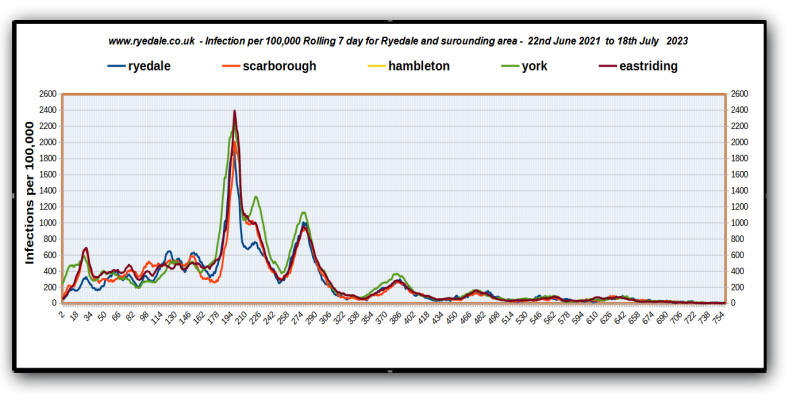 How are the numbers calculated
We can only assume that since the free LFT tests finished, the figures are still accurate. These figures are as a result of adding the infections for a rolling 7 days and then multiplying by the population of the area. So with a population of Ryedale at 55,000 we then calculation the rate PER 100,000.
So that is sum of 7days divided by 55 and times 100.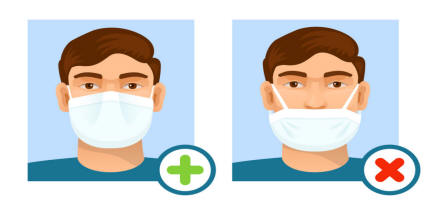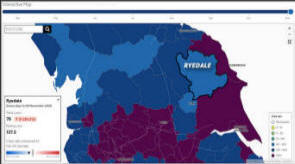 Click the interactive map above to view the data in detail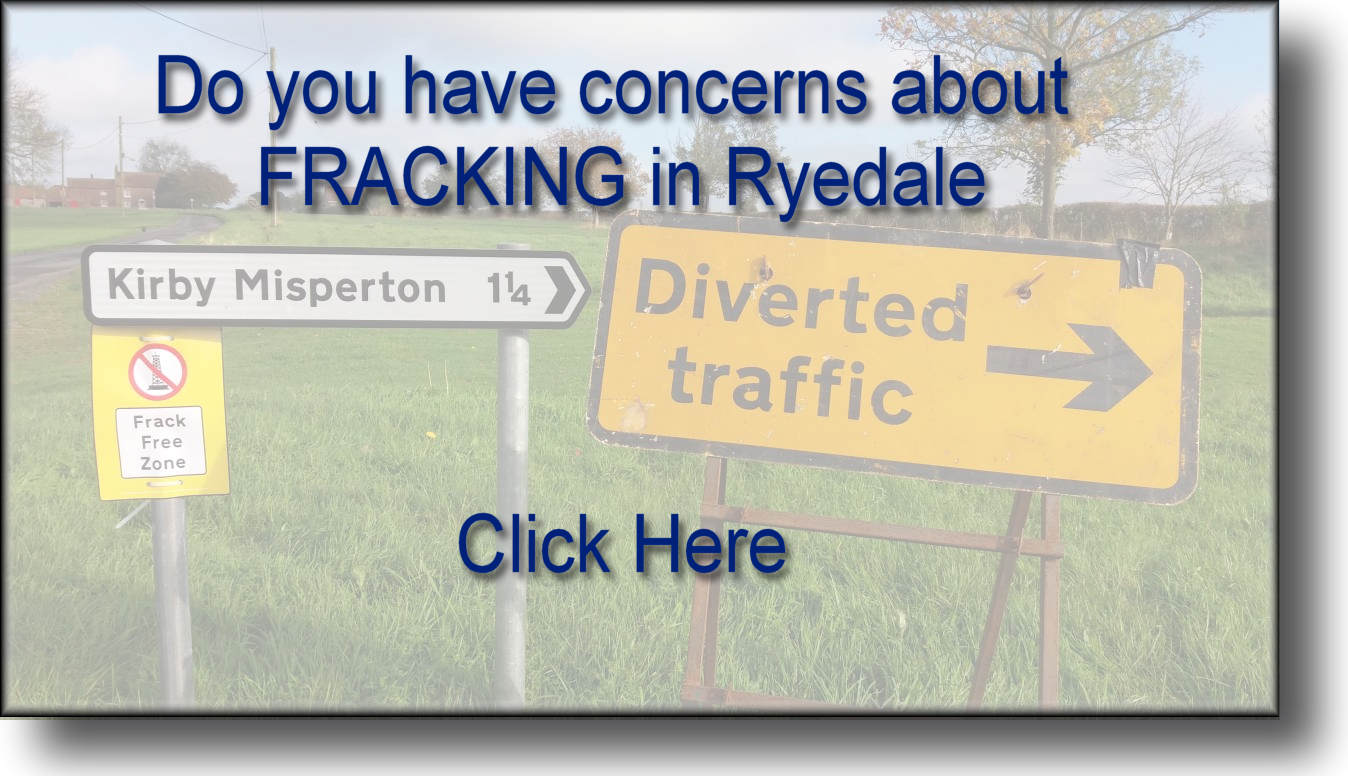 Search 'ryedale.co.uk'
Site Administrator E-Mail : David Wakeley