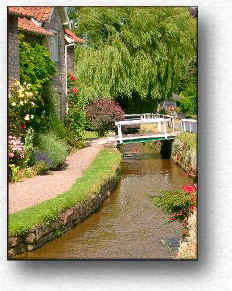 Hovingham is situated in an idyllic location within an area of outstanding natural beauty in the Ryedale District of North Yorkshire. A stream runs through the northern edge of the village, complete with ford adding to the picturesque nature of the village. Hovingham lies19 miles north of the city of York, near the market towns of Helmsley and Malton on the edge of the Howardian Hills.
Hovingham Hall sits proudly in the centre of the village and has been the home of the Worsley Family since 1563. The attractive Palladian house was designed and built by Thomas Worsley between 1750 and 1770. A unique feature of the grade 1 listed building is that the main entrance is through a high roofed covered riding school, once used for training horses. Sir Thomas Worsley was also responsible for the construction, architecture and consistency of most of the village, which to this day retains its appeal.
The Parish Church of All Saints is of Saxon origin. The majority of the present building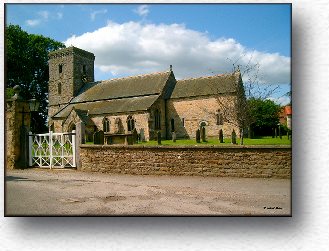 dates back to 1860 when it was rebuilt around the tower, which dates from Saxon days. The Church of England sponsored Primary School is a beautiful Grade II listed building built in 1864.
An award winning market is held each month at the Village Hall, comprising of over 30 indoor and outdoor stalls promoting local produce and the village has a wonderful playground with equipment for toddlers up to teenagers. There is also seating, including a covered shelter for picnics.
Photos : Massers Camera Shop & Nick Fletcher