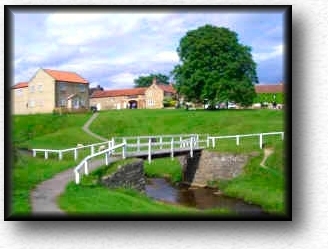 Hutton-le-Hole is one of North Yorkshire's most popular villages. The wonderful green grass is a perfect picnic spot throughout the summer months.
The village is reached from the south by turning right from the Pickering to Helmsley road, just before Kirkbymoorside, at Beck Mills. The road goes north, climbing steadily for about three miles before the village is first glimpsed on the down hill run into the village. You will be able to get a good look at the moorland sheep in the village as they are all over the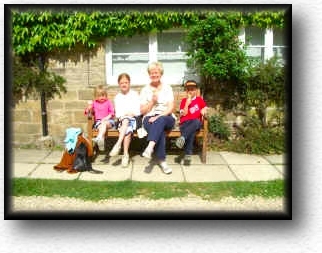 place, hoping to pick up scraps from the many visitors that this beautiful village attracts all summer long. The stream that runs through the center of the village does not carry much water through summer but there should be enough to have a paddle. There is a good gift shop and pub with ice cream and sweet shops to be found on the left and right hand side of the village as you head north. There is a good public car park at the top of the village, just turn right at the sign. The public toilets are in the car park. The road out of the top of the village carries on over the moor to Castleton, and passes the Red Lion Inn before dropping down again to the remote village. The Red Lion is one of the most remote pubs in the country and is very popular with music fans who flock there to hear some of the best local and national bands to be heard.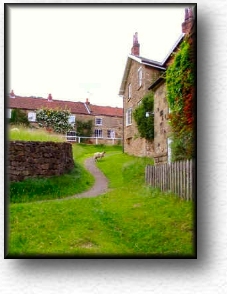 Ryedale Folk Museum
offers an insight into how people lived and worked in the neighboring villages.
Welcome to Yorkshire's leading open air museum. There are 13 historic buildings showing the lives of ordinary folk from earliest times to the present day. The Museum lies in the heart of the North York Moors. Set in 3 acres, there are rescued and reconstructed historic buildings including, shops, thatched cruck cottages, Elizabethan manor house, barns and workshops. The museum records the daily life of North Yorkshire people from the earliest inhabitants to 1953. There are the tiniest of Neolithic flints, the magnificent cruck timbers from the 16" century and the splendid 1850's Merryweather fire engine.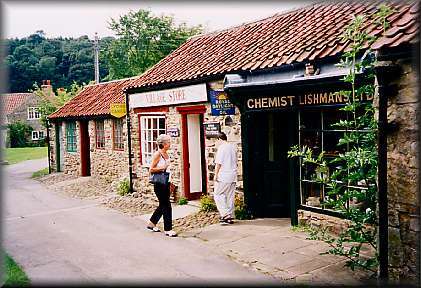 Among the treasures in the museum there is the oldest daylight photographic studio in the country, and the renowned Hayes collection of photographs. The witch post in Stang end cottage is one of only 20 known examples and all coming from Yorkshire apart from just one in Lancashire. There is a comprehensive collection of working craft tools and domestic cookery equipment.
The museum hosts a series of special days and events throughout the year, including, craft demonstrations, rare breeds of farm livestock, engine days, working cottage life, and more besides. Winner of many awards including, Museum of the Year