Fracking is the biggest threat to Ryedale that we have ever experienced so 'ryedale.co.uk' makes no apologies for dedicating this page to the debate on Shale Gas Extraction or FRACKING. If you are not worried about FRACKING in Ryedale? You should be. The residents in Ryedale who are against fracking, are not tree huggers or nimbys we are very much concerned about the future of our wonderful part of the UK and we are worried for the future for our children and grandchildren. We all have our views on the subject but one thing is for certain, and that is if the Pro Frackers have got it right, we all will be very happy, but if the Anti Frackers are right, we will all be very unhappy. The pro frackers are a small minority and we need to make this very clear, so please complete our survey, click the link below to register your vote.
Immediate moratorium on fracking in England because of tremor risk Click Here
Scottish government bans fracking after public opposition.......Well done.
If you are still not worried about FRACKING, read this Click Here
Here's what the Conservative's pledge regarding fracking
Don't read this if you like to sleep at night.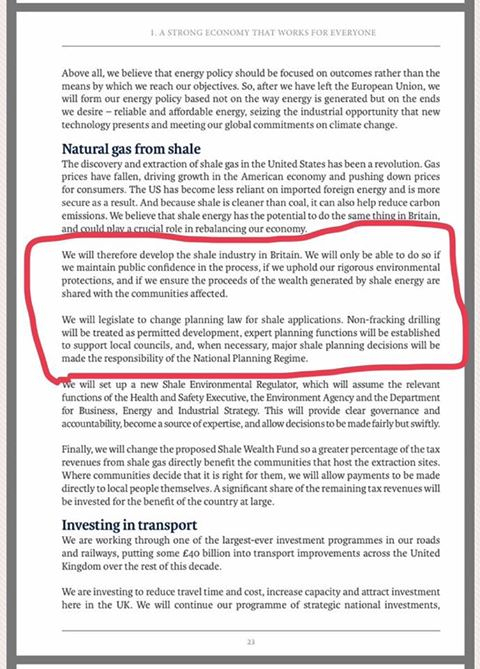 More on Fracking Click Here Click Here to Vote Click Here Please e-mail our MP, Kevin Holinrake and let him know what you think - Click here KEVIN HOLINRAKE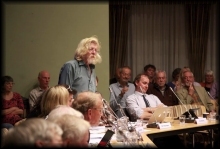 Great news! Ryedale District Council passed a motion calling for a 5 year moratorium on fracking. Fantastic work by Liberal Clr. John Clark and Ryedale GP Clr. Tim Thornton. Thank you to the majority who voted in favour. The message is clear; Ryedale rejects fracking. (Eddy Thornton - Facebook)
These are the seven N/Y Planning Committee members who voted to frack. Shame on you, you will learn to regret your stupidity. Thank's to Eddie Thornton for the original version of the photo below. I could not resist the addition.
Fracking is coming to Ryedale. If you are not worried by this development, then you really should be. It's happened in the US, and Australia and it will be Ryedale next. Please, if you have the time, watch the video below and let your local councilor and MP know what you think. DO NOT DELAY...........
How is this for corporate hypocrisy? Click Here You could not make it up
Take a look at my exchange of E-Mails with Kevin Hollinrake to see what the problem is - Click here